---
THE OPIE HENDRIX EXPERIENCE
Itís a sure thing that you have never heard Anything like himÖ
Itís a sure thing that you never willÖ
Itís a sure thing that you will come back for more.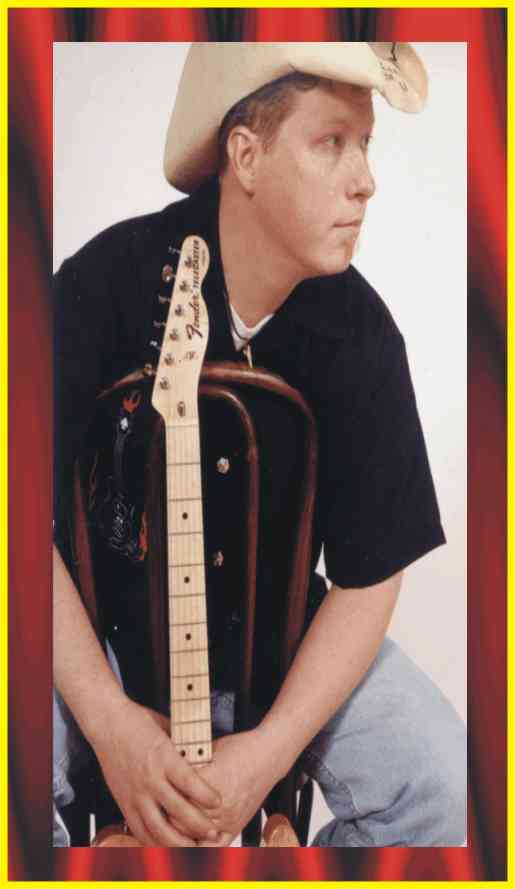 Unlike anything you have seen, Opie sets his mind to rock the house, he takes the stage, and goes above and beyond the call of duty. His songs paint portraits of life, love, and heartbreak, showing his ability to poke fun at reality with an honest reverence of the musical pioneers past and present.
Born Stephan Buchanan, in 1970. "Opie" grew up in the small Indiana town of Albany. Early in his childhood he knew his calling. His mama, a diehard fan of the king, Elvis Presley, played his records for the boy . If a seed was planted then, surely a bumper crop came in, when he received his first Beatles record.
At the age of 21 Stephan moved to Texas and launched his career in show business by performing throughout the great state (Houston especially). He built a solid repertoire and reputation for his unique songwriting and genuine passion for his craft. It was there also he was given his moniker Opie Hendrix, for his guitar skill and his red hair.
His first recording a self released E.P. titled "THE OPIE HENDRIX EXPERIENCE" sold moderately around the gulf coast area and received airplay on local radio. His song "If I had a girlÖ" has been recorded and performed by other artists and to this day is a favorite of many.
Now a whole new full length album is complete with bright and shiny new songs, and a couple of classics are ready for consumption. "SMASHED HITS" is a prime example of "Maximum C&W". This is mind-expanding country music. Itís about driving fast and taking chances. Itís just flat out fun.
To see Opie perform live is as educational as it is thrilling. To play his music is his lifelong dream.
Free MP3 Downloads from mp3.com
To join the Worldwide Friends Of Opie mailing list and begin receiving the WFOO email newsletter, send an email to: joinwfoo@gadgetorium.com
For booking info:
BUCHANITY MUSIC
713-827-9094